Designer Faruk Çiftçi & YASTIKS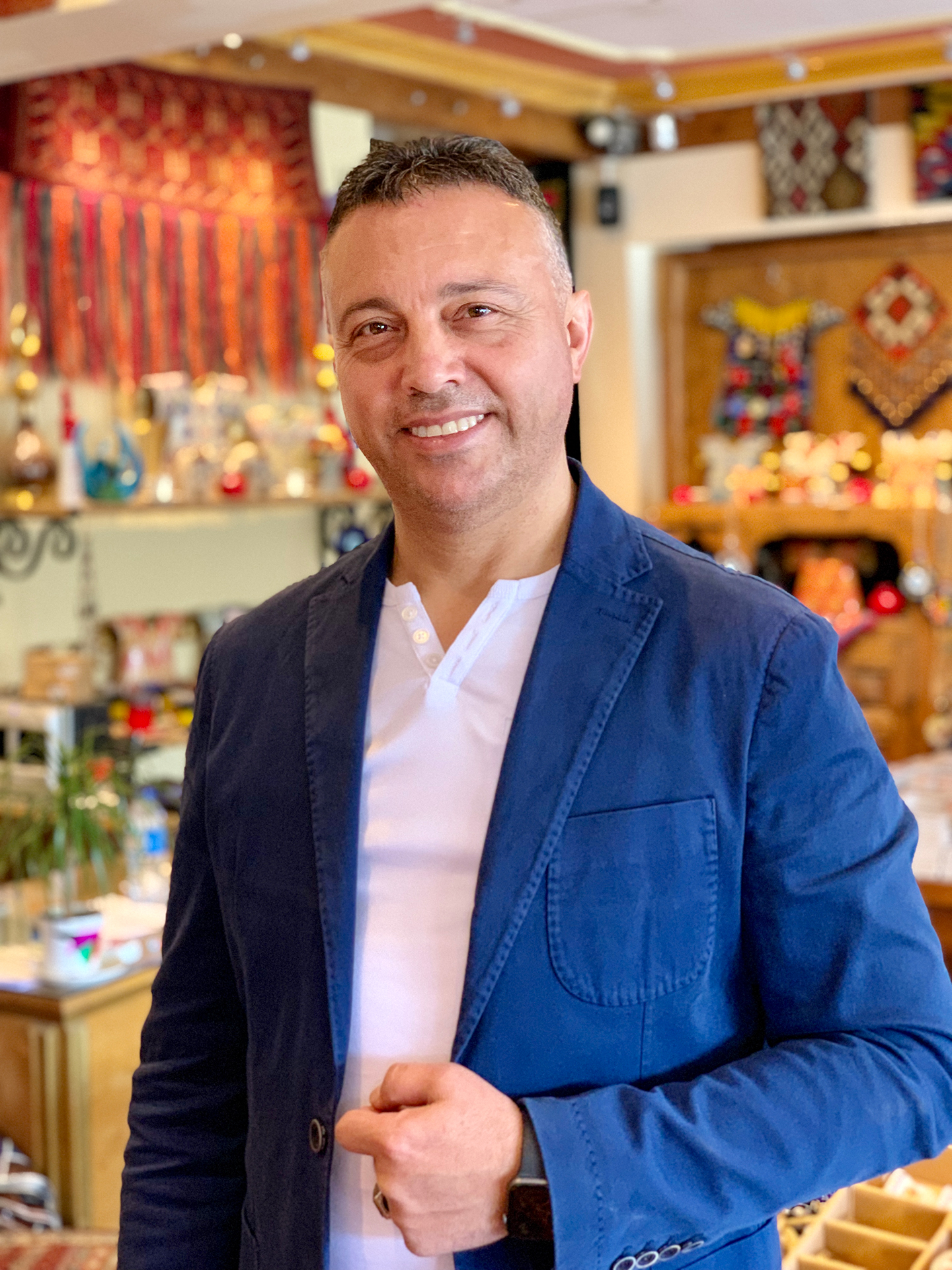 Our eclectic designer exclusive cushion collection is inspired by different cultural references and the experience of travel. Traditional craftsmanship, natural materials and a distinctive use of color gives our handmade cushions a unique appeal.
Owner and founder of YASTIKS Faruk Ciftci is from Turkey / Cappadocia with over 30 years of firsthand knowledge of oriental rugs and textiles has passion to this beautiful art and traditional handcrafts. Faruk designs most of his products him self so each piece is unique and special just for you.
Faruk also travels to the source of these places frequently to select and produce the exquisite collections of Embroidered silk, Velvet, Ikats, Suzani, Vintage & Contemporary, Kilim and Carpet cushions, Poufs, Bags and Wall decorations.
As these exquisite cushions made with limited editions we always have the unique selections, also every new season brings a new selections so we always have updated unique products in our stock.
YASTIKS and brother company BOUTIQUE CARPETS is located in the heart of civilization and culture centre in Anatolia / Cappadocia - GOREME since year 2000. Faruk has direct acces to all locally made fabrics and weavings for his products.
And remember homes without handmade cushions is sad homes as they add beauty, charm and happiness in your life :)
At YASTIKS gallery you can also find unique ottoman style handmade ceramics by famous designers, glass works, frames, embroidered textiles, and locally handcrafted products available.
Make sure you visit our gallery YASTIKS / BOUTIQUE CARPETS when you are in Goreme, Cappadocia we would love to see you.